Introduction:
In today's digital era, having a strong online presence is crucial for any business looking to attract more customers.  Google, being the most-visited website globally, offers businesses a significant opportunity to attract new customers through its platform. One effective method to capitalize on this opportunity is by creating a Google Business Profile. By having a Google Business Profile, businesses can enhance their visibility on Google Search and Maps, making it easier for potential customers to discover and engage with their offerings. In this blog post, we will explore some strategies and tips to leverage Google My Business effectively and get more customers in 2023.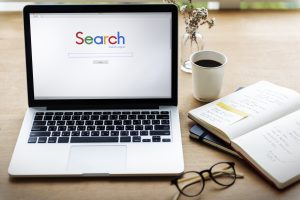 What Is Google My Business?
The Google Business Profile, a complimentary business listing offered by Google, enables businesses to showcase their location, services, and products by providing detailed information and photos. This free profile serves as an excellent tool to enhance visibility across various Google services, including Google Search, Google Maps, and Google Shopping.
It's important to note that the Google Business Profile is exclusively available to businesses that have direct interaction with customers. This encompasses businesses with physical establishments like restaurants or stores, as well as businesses that offer services by meeting clients at different locations, such as consultants or plumbers.
Claim and Optimize Your Business Profile:
The first step is to claim and verify your business on Google My Business. This ensures that you have control over your listing and can provide accurate and up-to-date information to potential customers. Optimize your profile by completing all the required fields, including your business name, address, phone number, website URL, and business category. Add high-quality images that showcase your products, services, and premises, as visual content tends to attract more attention.
Encourage Positive Reviews:
Customer reviews play a significant role in influencing purchasing decisions. Positive reviews not only build trust but also improve your search rankings. Encourage your satisfied customers to leave reviews on your Google My Business profile. You can do this by including a direct link to the review section in your email newsletters, social media posts, or on your website. Respond promptly and graciously to all reviews, whether positive or negative, to demonstrate your commitment to customer satisfaction.
Post Regularly:
If you run a business and want to promote an event or share information, take advantage of the "Posts" feature offered by Google My Business. This feature allows you to directly share updates, offers, events, and other relevant details on your business profile. By posting regularly, you can keep your profile dynamic and interesting, increasing your chances of attracting potential customers. Share engaging content like blog posts, videos, product launches, or promotions. Utilize high-quality visuals and a clear call-to-action to motivate users to take the desired action.
Utilize Google Q&A:
The Google Q&A feature enables users to ask questions directly on your Google My Business profile. Be proactive in answering these questions to provide helpful information and address any concerns potential customers may have. By being responsive and informative, you can establish credibility and enhance the customer experience.
Monitor and Respond to Messages:
Google My Business allows users to send direct messages to businesses. Enable messaging and monitor your inbox regularly to promptly respond to inquiries. Quick and helpful responses can help convert potential customers into actual customers. Ensure that your messaging tone is friendly, professional, and reflects your brand values.
Utilize Insights to Understand Your Customers:
Google My Business provides valuable insights into how users interact with your profile. Pay attention to metrics like views, clicks, and calls to gain insights into customer behaviour. Analyze these data to understand what works and what doesn't, enabling you to refine your strategies and better cater to your customers' needs.
Conclusion:
In 2023, leveraging Google My Business is essential for any business looking to attract more customers. By claiming and optimizing your business profile, encouraging positive reviews, posting regularly, utilizing Google Q&A, responding to messages promptly, and using insights to refine your approach, you can maximize the potential of Google My Business as a customer acquisition tool. Embrace these strategies and make the most of this powerful platform to boost your online visibility, engage with potential customers, and ultimately drive more business success.