Shopify SEO techniques are ideas and tactics for gaining more organic search traffic and attracting more potential buyers to browse your online store. When you need to increase traffic to your Shopify store, you can use a low-cost digital marketing strategy or SEO tactics to make your website more visible.
It's critical for eCommerce businesses to set aside time to check whether their web pages are correctly optimized since this will help them drive more organic traffic from targeted potential buyers who are researching their products.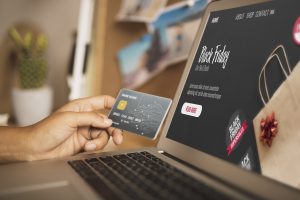 SEO strategy generates visitors to your Shopify website by leveraging seo, which is the best digital investment a Shopify site owner can make, just like Google AdWords and other social media advertising techniques.
What Is Shopify SEO and How do Shopify SEO techniques Work?
The process of improving a Shopify website to rank better in search engine results is known as Shopify SEO. Although SEO can be used on any website, Shopify SEO is geared toward assisting e-commerce companies who use the Shopify CMS in gaining higher search ranks and organic traffic.
E-commerce Websites Face a Wide Range of SEO Challenges
E-commerce websites, in general, are more prone to suffer issues that negatively affect their search engine rankings.
Content that is thin:
Google loves to improve the rankings of long-form, in-depth material. However, if product pages contain little content, it will be tough to improve their search engine rating.
Content duplication:
Many eCommerce websites have duplicate content difficulties since multiple product pages tend to have similar or auto-generated material.
Site Architecture Issues:
Google wants a site structure that makes it easy for its consumers to navigate. If an eCommerce shop has poor site architectural signals, especially on large eCommerce websites with many pages, it has a detrimental influence on the Google search engine.
Schema isn't being used:
Products schema aids Google crawlers in comprehending and promoting your products. It is a significant mistake for Shopify retailers if the schema is not used. Make sure your website isn't affected by any of these problems. Although they may appear to be ordinary, these are the most typical e-commerce site faults that result in a bad rating.
Shopify has SEO features that are automated.
The Shopify platform does have several SEO capabilities that can help site owners reduce their SEO labor. These characteristics include:
"rel-canonical" tags are generated automatically: this functionality helps you avoid duplicate content penalties!

Robots.txt and sitemap.xml files are generated automatically.

Google prefers secure pages that use HTTPS protocols to be ranked higher.

Page names that incorporate the store's name are generated automatically.
SEO, on the other hand, is a huge and diverse field. As a result, relying solely on the Shopify platform to handle your SEO will not yield the greatest results.
Must-Do Tasks on your Shopify Checklist that incorporates Shopify SEO Techniques
SEO is not a one-time procedure; it necessitates effort both when you first set up your store and during its lifespan. Although the checklist is structured by type of optimization, it can simply be done in order. Some of these processes are one-time optimizations, but the majority of them will need to be repeated whenever your online business adds new products or pages.
General Shopify SEO Techniques
Because the URL route is visible to users at the top of the SERP result, it's often advisable to invest in a custom domain and remove the "myshopify" from your URLs. Users find custom domains more professional and appealing, and greater CTRs result in improved SEO performance.
Select a Theme That Is Both Quick And Responsive
Fast page speed and load times are no longer negotiable if you want to rank well in Google after last year's page experience update. While flashier themes may be appealing, it is preferable to use a theme that is optimized for speed and performance. Because Google indexes mobile versions of your web pages, your theme must also work properly on mobile devices.
In your dashboard or via your PageSpeed Insights report, see how quickly your existing Shopify store is in comparison to others. If your scores are low, it will most likely affect your ability to rank in the top spots, so choose a theme that is more SEO-friendly.
Configure Your Analytics Software
Your Shopify Analytics dashboard will provide you with a summary of your e-commerce statistics. However, you'll need to set up extra technologies to better identify where your website traffic comes from and how customers behave once they arrive from a search engine.
Google Analytics and Google Search Console are essential tools for any website owner, and they are both free. Here are the next two important steps to take after you've created your accounts. The first step is to upload the sitemap, and the second is to integrate your Google Analytics tracking code into your Shopify store.
Make Use of Shopify SEO Apps
There are a variety of Shopify SEO tools that can assist you in ensuring that your web pages follow SEO best practices. Here are a few of my favorites:
Plug-in SEO:

For WordPress, it's similar to Yoast SEO and ensures best practices.

SEO Pro:

Excellent for complex schema and adjustments.

Smart SEO:

A low-cost approach with a lot of SEO worth.
On-Page SEO
Research your keywords
Before you begin optimizing your content, you must first determine which keywords are highly relevant to your items and will drive targeted visitors to your site. Users may look for products like yours in a variety of ways, ranging from hundreds to thousands. You can use a keyword tool to find out what users are looking for.
Some of those keywords will be simpler to rank than others, and determining which keywords offer the most prospects for your store is part of your SEO effort. The following are the most significant keyword metrics to pay attention to:
The monthly search volume goal is to acquire a respectable number of searches.

With commercial and transactional keywords, higher CPCs indicate a higher conversion possibility.

The keywords with higher scores will be more challenging to rank for. Choose keyword objectives that you can actually rank for on page one.

Each web page in your Shopify store should be optimized for a certain keyword or keyword cluster.

Optimize for terms with more transactional intent on your product and category pages, as these users are more likely to make a purchase.

To capture searchers near the top of the funnel, optimize your blog posts for informational inquiries.
Make Your URLs More Effective
Optimizing your URLs appears to be critical in enhancing your Google ranks, therefore follow the methods below:
Keep it brief and to the point.

Include the keyword you want to target.

Avoid using words like and/or/the/etc. that aren't necessary.
In the Search Engine Listing Preview at the bottom of each Shopify CMS page, you can easily alter the URL routes.
Make sure your page titles and meta descriptions are optimized.
Make sure to optimize the other meta tags visible in your SERP result while modifying your Search Engine Listing: the title tag and meta description. Meta description might also be seen as an inquiry snippet when searchers click on your result. As Google looks to those metadata to work out what your content is about and when to market it.
There's no must stuff these on-page elements with the identical keyword again and over because Google is clever enough to understand the terms and phrases that have a semantic relationship to your primary keyword. Your meta tags should be natural-sounding and accurately represent the page's content.
When writing product descriptions, use a content optimization tool.
E-commerce websites often suffer from an absence of content on product pages, so take the time to jot down creative, informative product descriptions that incorporate relevant keywords, synonyms, and related terms.
A content optimizer tool can assist you in determining which related keywords have the foremost SEO power and are the foremost relevant to your products. to enhance the ranking potential of your product pages, attempt to incorporate them in an exceedingly natural way.
Make Your Alt Text simpler
Your Shopify website most certainly contains lots of photographs that blow their own horns on your products, but Google is unable to look at them. As a result, it is important to inform Google what those photos are by employing a descriptive filename and keyword-rich alt text. This also makes your Shopify website more accessible to users with visual impairments.
Write blog posts with long-tail queries.
You should generate high-quality blog content that's optimized for relevant long-tail keywords to catch users near the highest of the sales funnel. you'll be able to increase brand recognition and knowledge by responding to users' questions about similar items. it is also an incredible strategy to boost the number of keywords for which your Shopify store ranks.
Technical SEO
Make a navigation menu that is SEO-friendly.
Users may effortlessly navigate your online store with the help of navigation menus. An SEO-friendly navigation menu will not only look better to Google crawlers but will also improve the user experience.
A few navigational SEO tips:
Make clear and simple navigation a top priority.

Make sure your products are well-organized into groupings.

Maintain consistency in your navigation across the website.

Use the navigation to make it easy for users to contact you or your support team.
Internal links serve a number of purposes. They help search engine crawlers understand your site layout and how they distribute your PageRank across more of your site by keeping users moving across it. Because your homepage will receive the majority of your Shopify website's PageRank, the links you place in your nav menu should be smart.
Sending link equity to things that are out-of-stock, seasonal, or unlikely to rank highly in search results owing to weak or unoptimized content is not a good idea. Rather, direct PageRank to pages that you want to rank higher in searches, such as your main category and collection pages.
Add the Products Schema to the mix.
There are a number of different ways to add structured data to your Shopify website, and the ideal option for you will depend on how comfortable you are with altering code. Go to Themes > Action > Edit Code to manually add schema. You can alternatively construct your markup and input all of the essential properties using a schema generator tool.
When possible, Shopify users should use the following Product Schemas:
Brand. 

Category. 

Color. 

Dimensions. 

Model. 

Material. 

Special Offers. 

Image. 

Aggregate Rating. 
Positive feedback on your items can influence users to click or buy. So go to the Shopify shop and download the Product Reviews app to start leveraging product reviews, which transmit structured data information to Google, resulting in those yellow stars appearing underneath your SERP result. They have the potential to drastically improve CTRs and drive more traffic to your store.
Increase the number of links to your Shopify store.
In order for Google to trust your online store and rank it in search results, you'll also need to establish off-site signals. Because you have no influence over whether a website chooses to link to yours, this is undoubtedly the most difficult aspect of SEO. 
Put money on public relations.
Link building is all about public relations and organic outreach. It's one of the finest ways to get high-quality connections from authoritative websites. Sign up for Help-A-Reporter-Out if you don't have the time or resources to perform PR outreach (HARO). You'll get daily emails from journalists and publishers who are seeking experts or products to feature.
Shopify Website Maintenance that helps Shopify SEO Techniques
Your website will evolve over time. This happens as you add or remove pages from your website, as your pages gain backlinks. A regular website audit can assist you to figure out which of your pages are performing well in search and which aren't. A website audit helps you to find important content, page experience, and authority concerns that need to be resolved.
Fix any broken hyperlinks
Unpublish or delete pages of your Shopify Website when you modify your product offering or as things run out of stock. You'll generate a "broken link" if the page was linked to anywhere else on your website. Google dislikes ranking websites with a lot of broken connections because it appears that the site isn't active or well-maintained. As a result, run a site crawler across your entire website to find and fix broken links.
Analyze The Information And Iterate
As more people visit your online business, your analytics tools will supply you with a wealth of information. Make sure to use the information to improve your keyword targeting, content, meta tags, and other aspects of your website.
Conclusion
Long-term, SEO is an excellent approach to reducing client acquisition costs. Learning the fundamentals of Shopify SEO and taking the required actions to outrank and outperform your competition. Follow the checklist above and see Google reward you with higher keyword rankings and increased site traffic.