You've probably heard of search engine optimization if you're new to the world of eCommerce. Search engine optimization can be a key element in the destiny of your eCommerce business in a world where the majority of online traffic comes from a string of text placed into a search box. The core concept of SEO is that you're assisting Google and other search engines in better understanding what your eCommerce site is about and what it sells. As a result, your visibility improves as search engines are more likely to display your site in the search results when potential clients are looking for the services you provide.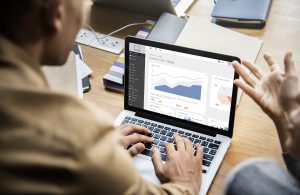 Keyword research is one of the most important aspects of SEO. Understanding the terminology your potential clients use to identify the things you're selling, then matching your website and marketing terminology, is the simple art of SEO keyword research. We'll go over the fundamentals of keyword research for eCommerce in this article. The final goal is to make a list of relevant keywords that you can use to create and optimize your website, write product descriptions, and produce blog posts.
What is the purpose of keyword research for eCommerce?
The search engine algorithms are in charge of determining the best and most relevant matches for each search. This is why it's important to select your keywords so that search engines can find and display your site in the results for the most relevant keyword searches.
Not only is it necessary to be on the first page of a search engine results page for relevant search phrases, but it's also critical to appear in the first page's top places. The following are some of the ways that keyword research might help you:
Recognize the search demand and create an SEO strategy that meets it.

Make a list of phrases that are relevant to your marketing objectives.

Prioritize your keyword investments to focus on keywords with the highest return on investment (ROI).

Populate in the gaps in your store's keyword.
In other words, the higher you rank on Google for relevant searches, the more visitors and potential revenues you'll get. Depending on the search term and the number of monthly searches for that search term, a difference of just a few rankings can result in major revenue loss over time.
The Foundations of Keyword Research for Ecommerce
There are a few basic terms you'll come across when doing keyword research for your online store that you should know and understand before you begin. These are some of the terms:
Keywords
A keyword is a word or phrase that functions as a shortcut to the content of a page or site in the context of search engine optimization. Keywords are a portion of a webpage's metadata that assist search engines in matching a page to a relevant search query.
Long-tail keywords
Long-tail keywords are three or more words that capture people's attention for longer periods of time, resulting in higher conversion rates. "High purchasing intent" or "high commercial intent" are other terms for keywords. A keyword is frequently assigned to one of three search intents by SEO:
When users are looking for a certain website,

navigational

is used.

When people are looking for information or to do something, they use the term "

informational

."

When a searcher wants to buy anything, it's called

transactional

search.
The average monthly search volume is commonly used to calculate search volume. This is the total number of searches for each search query in a given month. If you're looking for the keywords with the largest search volume, that indicates you and your store have more potential visitors and conversions.
Competition
The number of searches isn't the only factor to consider; competitiveness is also crucial. The challenge of ranking for each term is referred to as competition. Your plan should have high search volume and low competition keywords in an ideal case. These gold nuggets, on the other hand, are difficult to come by and will require some dedication, patience, and perhaps a little luck.
Step 1: Determine the scope of your keyword research for eCommerce.
If your store is more established, you'll most likely have a good foundation of data to build from and to help you to decide which path to go with your study. However, with a new site, you'll have to rely on competitors' research. Start by writing down the keywords you want to rank for in a Google Sheet. You can start building your keyword universe by logging each keyword.
Step 2: To win, find specialized keywords.
Examine a tangible object that can help you to grasp and apply the topics we'll be discussing.
Keyword:

the actual phrase that is being typed into Google by the users.

Keyword difficulty (KD):

an estimation of how hard it is to rank in the organic search results.

Volume:

the average monthly number of searches for a keyword over the latest known 12 months of data.

Global volume (GV):

global search volume shows how many times per month, on average, people search for the target keyword across all countries. 

Traffic potential (TP):

this shows the sum of organic traffic that the #1 ranking page for your target keyword receives from all the keywords that it ranks for.

Cost per click (CPC):

the average price advertisers pay for each ad click in paid search results for a keyword.

Clicks per search (CPS):

the ratio of clicks to keyword search volume. 

Parent topic:

determines if you can rank for your target keyword while targeting a more general topic on your page instead.

Snippet Features (SF):

the number of enriched results on a search engine results page that are not traditional organic results.

Updated:

the date when the last checked search engine results for a keyword.
Step 3: Establish a keyword research strategy.
You can repeat the preceding steps 10 to 15 times to generate large lists of relevant terms to deal with.
Step 4: Build a topic map.
A topic map is a spreadsheet in which you organize similar terms into smaller lists that all fall under a specific topic. The next step is to see if these classifications make sense in terms of content kind. Google has often demonstrated that it favors ranking various types of material for specific queries. If you want to rank for a specific term or group of terms, you must create the content that Google has said it wants to see. The following are the most prevalent forms of content:
Informational pages 

Product catalog pages (Category, Sub-Category, Product Detail)

Blog posts 

Video

Reviews

Visual/infographics

Audio/podcasts
Step 5: Create a database of the various content types.
It's beneficial to plan out the types of content you'll need to write in order to target your keywords. The most basic method is to use good old-fashioned Googling. Using the exported keyword lists, make a spreadsheet for yourself with the following details:
Keyword

Topic

Volume

Difficulty

Content-Type
It appears to be the simplest way to get onto this SERP. A list-form article is the second most straightforward. We can observe right away that the results are skewed toward pages with a strong commercial objective. Designing a purposeful "content map" is a wise first step. This document lays out your requirements (ideal keywords), blueprint (content that has to be created), and structures (a roadmap for content production).
Step 6: Creating a content calendar.
Now is the time to create a calendar so you can get this content live and ranking for your target keywords. To do so, I make additional sheets in my general keyword file and organize them. Create a sheet with the following columns specifically for the schedule:
Draft completed by date [ACTUAL]

Publish date [ACTUAL]

Draft needed by date [ESTIMATED]

Expected to publish date [ESTIMATED]

Author

Status [Not started, Assigned, In Progress, Pending, Published]

Blog post type [If post, Category of Post]

Post topic and description

Example site

Recommended URL, Title, H1, and Meta Description. 

Target keywords

Notes
Conclusion:
Your development is determined by your keyword research method. Your process will determine the effectiveness of your search engine optimization efforts. Most eCommerce store owners don't have a process in place and aren't sure how to develop one, especially when they're just getting started. Perhaps you were once in this position, but now you have a strategy in place to boost your overall SEO marketing strategy.