Keeping up with the ever-changing digital marketing trends appears to be more difficult. Because most of us work from home, there has been a significant increase in social media usage. While digital marketers are grabbing this opportunity, and some small business owners are rushing to adapt to changing consumer behavior with powerful content interaction.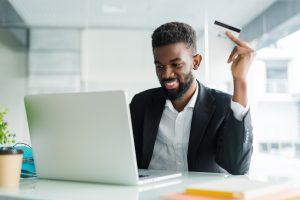 Develop a successful eCommerce market by 2025 with powerful content interaction 
Your website is your key sales tool, directing traffic from social media to a conversion-focused landing page that converts leads into sales. Your social media strategy's target points are entertainment, engagement, and relationships because they're a path to growing your business. Each dollar should create a return on investment that is ten times the cost, at the very least. If your brand has an attractive opt-in, market it 'correctly' on your social media channels. This 'correctly' begins with engaging and powerful content interaction, and developing a relationship with your target audience. The purpose of the tool is to target commercials to those who are looking for your businesses.
Many Digital Marketing Experts say that "AR experience, ephemeral content, and personalization are the future of digital marketing. They will reach a high in the Indian subcontinent region from 2025". It's the next big thing in branding and marketing strategy.
It's difficult for a brand to stand out in a crowded market. Having a social media advertising strategy, allows you to keep track of your expectations and ad spending. When it comes to B2B advertising, 83 percent of marketers used social media advertising. This comes second behind search engine marketing in terms of success. All of the connections are made with the expectation of bringing the brand connection and interaction. Your brand analyses its plan and establishes new goals by being familiar with the most approachable technical features."
As TikTok grew in popularity, other sites, such as Instagram, began to compete for video-related features. The Instagram Reels, Facebook Reels, and Youtube Shorts were born as a result of this unstoppable trend. Pinterest and LinkedIn are investing in their video capabilities to expand and allow marketers to create an enthusiastic community of followers. This is due to the leading trend among professional artists. In their digital content strategy, 87 percent of creators prioritize powerful content interaction.
The video marketing trend does not involve the purchase of expensive video services. However, the emphasis is on sharing stories and developing relationships with your audience. Because only sympathetic marketing answers customers' problems in a natural way which they're most likely to find it."
Conclusion
Right from the covid-19 outbreak Consumer's expectations have changed a lot and now they demand an online presence that is also mobile-friendly. A well-developed digital marketing plan is essential for staying ahead in the marketing game.