Connecting your Google Analytics account to your Google Ads account can provide you with a wealth of valuable information. By linking the two accounts, you can gain access to data such as cost metrics, clicks, impressions, and much more. Additionally, it becomes easier to track conversions for your Google Ads campaigns by importing conversion events from Google Analytics.
Fortunately, the process of linking your Google Analytics 4 Account to Google Ads is simple and can be done in a few steps. In this article, I'll guide you through the process.
In order to connect your Google Analytics 4 account to Google Ads, you must first create a GA4 account. If you haven't yet created a GA4 account, we have a blog post that outlines the steps you need to follow. You can refer to that post before proceeding with the linking process.
How to link GA4 With Google Ads
Here are the steps to link your GA4 account with Google Ads:
Go to Google Analytics and log in.

(Ensure that you have admin access to the Google accounts you wish to connect to your GA4 property.)

Scroll down and click on the "Admin" option.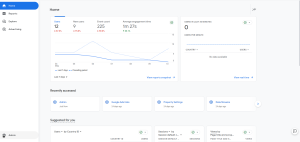 Click on the Google Ads Links button in the Property column.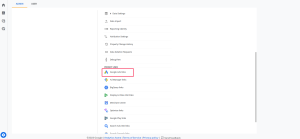 Then click on the 'link' Button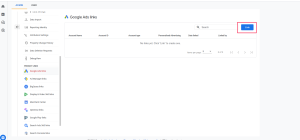 Click on 'Choose Google Ads Accounts '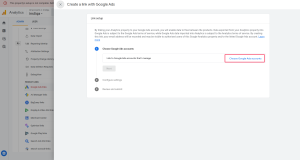 Choose the Google Ads account that you wish to connect to your GA4 property and then click on 'Confirm'.
Note: You will only see the Google Ads accounts that you have access to.
Click On the 'Next' Button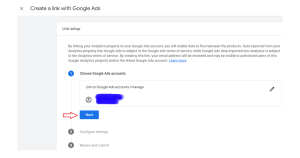 Click Leave my auto-tagging settings as they are to manually tag your Google Ads links.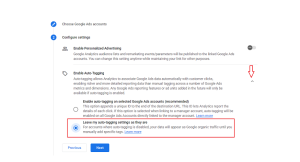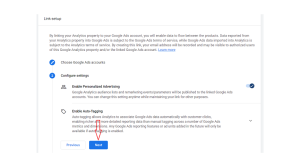 Review every setting in your configuration, then press the Submit button.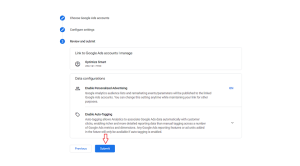 Now Your Google Analytics 4 is Connected with Google Ads.

Conclusion
Connecting your Google Analytics to Google Ads can provide valuable insights into the performance of your ad campaigns and help optimize them for better results. By following the steps outlined, you can link your Google Ads account to your GA4 property and start analyzing your ads data in just a few clicks. Keep in mind that it may take some time for the data to appear in your reports, but once it does, you can use it to make informed decisions and improve your Advertising Strategy.