What Is Shopify
Shopify is a subscription-based service that enables individuals to create online stores and effectively sell their products. With Shopify, store owners have the option to sell items not only online but also in physical retail locations using the Shopify POS App and its associated hardware. This platform offers the convenience of synchronizing inventory and stock for merchants who have both online and physical stores, allowing them to manage their business seamlessly from a single account accessible on any device.
Shopify is an excellent platform for stores that require minimal configuration for their goods or services. Whether selling a single product or a small selection of products, you can utilize advanced Shopify homepage sections to tailor your store to your specific business needs. This customization can ultimately lead to a higher return on investment and increased revenue for your e-commerce business.
Are you looking to start your own online store or take your existing business to the next level? Shopify might be the perfect solution for you. In this article, we will explore the top benefits of using Shopify as your e-commerce platform. From its user-friendly interface to its marketing tools and scalability, Shopify offers a range of advantages that can help you succeed in the competitive online marketplace.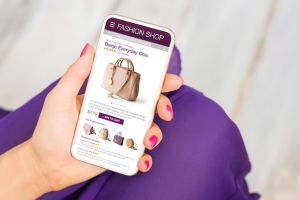 In today's digital world having a strong online presence is crucial for any business. Shopify is a leading e-commerce platform that empowers entrepreneurs and businesses to create and manage their online stores with ease. Let's dive into the top benefits of using Shopify and how it can positively impact your online business.
Top Benefits of Shopify
User-Friendly Interface
One of the key advantages of Shopify is its intuitive and user-friendly interface. You don't need to be a technical expert or have extensive coding knowledge to set up and manage your online store. Shopify provides a straightforward and easy-to-navigate dashboard that allows you to customize your store, add products, and work orders effortlessly.
 Simple Setup Process
The Shopify platform offers a simple setup process that guides you through every step. From choosing your store's design to configuring payment and shipping options, Shopify streamlines the process, saving you time and effort.
Shopify is an effortless platform renowned for its ease of setup and usability. It stands as an excellent alternative for individuals seeking a comprehensive solution without the complexities associated with developing and hosting an online store. The platform provides both the necessary software and hosting services to launch a website. Its administrative interface is intuitive and user-friendly, while the user interface is also captivating.
Customizable Themes
With Shopify, you have access to a wide selection of professionally designed themes. All of which are designed to be mobile responsive.  These themes are fully customizable, allowing you to create a unique and visually appealing online store that aligns with your brand identity. Whether you're selling fashion, electronics, or handmade crafts, Shopify has a theme for every niche.
App Integration
To further enhance your store's functionality, Shopify offers a vast collection of apps in its App Store. This allows sellers to easily incorporate additional features and functionalities into their stores, significantly enhancing their value and versatility, such as customer reviews, social media integration, email marketing, and more. The seamless integration of these apps makes Shopify a powerful and adaptable e-commerce platform.
Secure and Reliable
When running an online store, security and reliability are of utmost importance. Security is a crucial aspect of any online business as it handles sensitive and personal customer information, including financial details. Additionally, it is vital for the store to be consistently accessible online. Shopify addresses these concerns by offering a hosting solution that takes care of upgrades and maintenance, ensuring the website remains secure and available to customers at all times.
SEO-Friendly
To succeed in the competitive online marketplace, your store needs to be easily discoverable by search engines. Shopify is designed with SEO best practices in mind, allowing you to optimize your store for higher search engine rankings. From customizable meta tags to clean and crawlable code, Shopify helps you improve your store's visibility and attract organic traffic.
SEO is crucial for ensuring that your web store is easily discoverable by shoppers searching for your products. Shopify provides valuable features for creating landing pages for campaigns, setting it apart from other e-commerce platforms. 
Our extensive expertise and years of experience in delivering top-notch Shopify solutions to clients worldwide have helped businesses of all sizes and industries enhance their growth and revenue.
Payment Options
Shopify offers a wide range of payment options to cater to your customer's preferences. From credit cards to digital wallets and alternative payment methods, you can provide a seamless checkout experience, increasing conversion rates. Shopify also integrates with various payment gateways, making it easy for you to accept payments from customers around the world.
Integrating a secure and dependable payment gateway is a significant hurdle for online retailers. It is essential to have a payment service that enables buyers to utilize various payment options. Shopify simplifies the process of setting up a payment gateway for store owners. The platform supports the Stripe payment option, which allows buyers to make transactions without incurring any additional fees.
Customer Support
Running an online store can sometimes present challenges or technical issues. That's where Shopify's dedicated customer support comes in. The platform provides 24/7 support via live chat, email, and phone, ensuring that you receive timely assistance whenever you need it. Whether you have questions about setting up your store or need help troubleshooting an issue, Shopify's support team is there to help. 
Marketing Tools
 Shopify possesses a competitive advantage in marketing as well. Even the basic version provides SEO features and advanced e-commerce analytics. Shopify offers a range of built-in marketing tools to help you promote your online store and drive traffic. From discount codes and gift cards to abandoned cart recovery and email marketing campaigns, Shopify equips you with the necessary tools to attract and retain customers. These marketing features can help you boost sales and grow your online business effectively.
Analytics and Reporting
To make informed business decisions and optimize your store's performance, you need access to accurate data and insights. Shopify provides robust analytics and reporting tools that give you valuable information about your store's performance, sales trends, customer behavior, and more. With this data at your fingertips, you can identify areas for improvement and implement strategies to maximize your revenue.
Finally,  Shopify is a strong and flexible e-commerce platform that offers benefits for online businesses. Shopify gives you the tools and features you need to succeed in the competitive online market, from its user-friendly interface and ease of setup to its secure hosting, mobile responsiveness, and SEO friendliness. Shopify gives you the power to expand your business and attract more customers thanks to its selection of marketing tools, scalability, and integration possibilities. Don't miss out on the opportunity to leverage the top benefits of Shopify for your online store.