Marketing automation technologies are becoming increasingly important as firms grow. These technologies help in streamlining marketing processes, increase efficiency, and improve lead creation and nurturing. With so many marketing automation solutions available, it can be difficult to select the best one for your company. In this article, we'll look at the top marketing automation tools for 2023, their important features, and how they can benefit your company.
What is a Marketing Automation Tool?
A marketing automation tool is a software platform that automates marketing tasks and processes, making marketing efforts more efficient. With these tools, businesses can create, manage, and measure marketing campaigns across various channels such as email, social media, and advertising.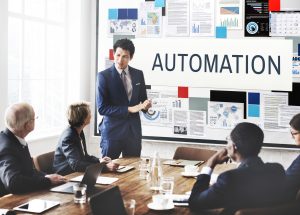 Some typical features of Marketing Automation
Lead scoring: This feature enables organizations to assign a score to leads based on their participation in marketing campaigns, website activity, and other variables, allowing them to prioritize leads for follow-up.
Email marketing: Email marketing features are frequently included in marketing automation solutions, allowing organizations to send personalized and targeted emails to their subscribers.
Campaign management: This feature enables businesses to plan, create, and execute marketing campaigns across multiple channels, including email, social media, and advertising.
Analytics and reporting: Marketing automation tools offer insights and metrics that help businesses measure the performance of their marketing campaigns and optimize them for better results.
Segmentation: This feature allows businesses to segment their audiences based on variables like demographics, behavior, interests, and preferences, allowing them to build more focused and relevant marketing.
Landing page creation: Landing page builders are frequently included in marketing automation solutions, allowing organizations to generate custom landing pages for their campaigns without the need for coding or design skills.
Lead nurturing: This function enables businesses to send personalized material and communications to leads at various phases of the sales funnel, assisting them in moving closer to a purchase decision.
How to Pick the Best Marketing Automation Software?
Choosing the right marketing automation software can be challenging, but there are several factors to consider when making your decision. 
First, define your marketing objectives and requirements. Determine which marketing chores you wish to automate and which features are essential to your company. 
Next, consider the software's usability and compatibility with your existing systems. Look for software that can be easily integrated with your existing tools and processes.
Additionally, examine the software's scalability.
Top Marketing Automation Tools for 2023
Klaviyo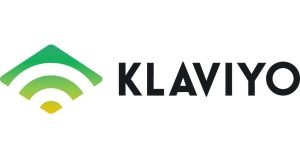 Klaviyo is a cloud-based marketing automation platform that specializes in email and SMS marketing. It is a popular choice among e-commerce businesses looking to improve their email marketing campaigns and drive more sales.
One of the standout features of Klaviyo is its advanced segmentation and personalization capabilities. With the ability to segment customers based on a wide range of criteria, businesses can deliver highly targeted and personalized messages to their audience, improving engagement and conversion rates.
Pricing:
Free tool available
Email:$45/mo
Email and SMS:$60/mo
Mailchimp

Mailchimp started as an email marketing platform but has since expanded into the marketing automation space. Its latest version now includes basic e-commerce, survey, and CRM features in addition to campaign automation and analytics. By offering all of these tools in one place, Mailchimp provides users with a comprehensive set of features to meet their marketing needs.
Pricing:
Free tool available
Essentials: Free for 1 month then, starts at$9.31/mo
Standard: Free for 1 month then, starts at$13.91/mo
Premium: $278.19/mo
Constant Contact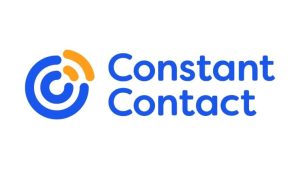 Constant Contact is a popular email marketing software provider that has expanded its offerings over time to include more automation features, including workflows and AI-powered personalization.
The platform also supports a wide range of third-party integrations, including partnerships with e-commerce platforms such as Vimeo, eBay, Etsy, Eventbrite, and Shopify.
Pricing:
14 days free with a paid plan
Lite:$12/mo
Standard:$35/mo
Premium:$80/mo
HubSpot

HubSpot is widely known in the SaaS industry for its comprehensive range of resources, including its live chat, marketing, services, and sales hubs. Its automation software is particularly popular among users.
Compared to other CRMs on the market, one of HubSpot's standout features is its highly intuitive and user-friendly visual editor for creating workflows.
Pricing:
Free tool available

Starter: $18/mo

Professional: $800/mo

Enterprise: $3,600/mo
ActiveCampaign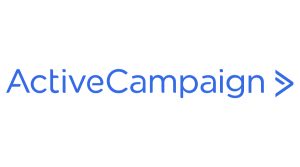 ActiveCampaign is a platform designed for small businesses that offer a combination of email marketing, marketing automation, and CRM features.
One of the key strengths of ActiveCampaign is its extensive and flexible integration of marketing automation, which is among the most comprehensive options available in the market.
Pricing:
Plus: $49/mo

Professional: $149/mo

Enterprise: Contact Sales
GetResponse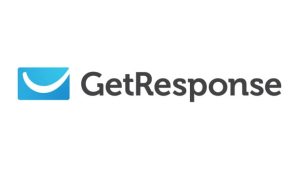 GetResponse is a marketing automation platform with various layers and functions. The platform is user-friendly and can deliver good results, particularly with features such as email updates. However, using complex conditional logic can make working with the platform more challenging.
Pricing:
Free tool available

Starter: $19/mo

Professional: $59/mo

Enterprise: $119/mo

Available Annual plan
Marketo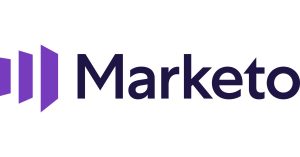 Marketo was acquired by Adobe not long ago and has since been integrated into Adobe's marketing platform.
By combining Marketo with Adobe Analytics for data measurement and Adobe Target for experiments and customization, startups can have access to a robust set of automation and optimization tools for their marketing efforts.
Final Thoughts
In conclusion, marketing automation tools have become an essential aspect of modern-day marketing strategies, as they enable businesses to streamline and automate their marketing processes. It can assist in personalizing marketing efforts, resulting in increased lead generation and revenue.