Google has announced the launch of a new digital marketing and eCommerce career certificate. This assists job seekers and companies in gaining the necessary skills to be successful in the online economy.
The American Association of Advertising Agencies (the 4A's) and the American Advertising Federation have both endorsed the new credential (AAF). In addition, Google has promised to provide up to 500 Google Career Certificate scholarships to help businesses in the United States upskill their personnel. More information on today's Google Career Certificates announcements can be found in the next section.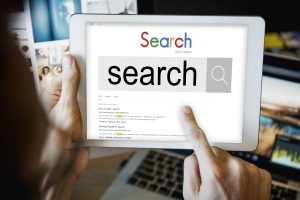 Google's Career Certificate for Digital Marketing and Ecommerce 
It educates job seekers on how to discover clients online, offer items or services, and conduct marketing analytics and measurement. The Google Digital Marketing & Ecommerce certificate will give you hands-on exposure to a variety of digital marketing tools and platforms, including:
Canva

Constant Contact 

Hootsuite

HubSpot

MailChimp

Shopify

Twitter

 Google Ads

Google Analytics
Thes Google's professional certificates help in finding work through an employer collaboration. For applicable entry-level jobs, all organizations will consider credential holders.
What Are Google Career Certificates, and What Do They Mean?
In 2018, Google launched Career Certificates to help people gain skills in high-demand sectors. Google estimates that over 70,000 people in the United States have graduated from the program, which is available on Coursera. Furthermore, after six months of graduation, 75% of those who received the certificate reported a positive career impact, such as a new job, increased pay, or a promotion. Data analytics, IT support, project management, user experience (UX) design, and now e-commerce and digital marketing are all available as Google Career Certificates. A certificate program requires no prior experience or education and can be completed in three to six months of part-time study.
In a press release, Lisa Gevelber, the founder of Grow with Google, says: "Technology is still driving economic growth and employment creation. They need to expand their online presence and enter into new economic opportunities. Google is delighted to assist through our Digital Marketing and E-commerce Certificate and our commitment to free upskilling for every American business."
Visit grow.google/certificatesforbusiness to learn more about the Google Career Certificates and how businesses can qualify for scholarships.