Migrate to Shopify with all of your hard-won SEO victories that your new Shopify store's organic traffic analysis and page rankings get a tumble in search results. Migrating to a new eCommerce platform can be difficult after spending months setting out your new Shopify site, sleepless nights going back and forth with web designers and developers, nail-biting hours by refreshing your Analytics, and waiting for revenues to trickle in again. You can reduce tension and pave the path for a smooth transition to your new Shopify store by following these SEO best practices and migrate to Shopify.
Why Should You Switch To Shopify?
Shopify is the industry leader in assisting independent eCommerce businesses in expanding and growing their businesses on their own terms. It gives merchants greater control over their brand and marketing by which Merchants on the Shopify platform made $175.4 billion in sales in 2021.
They've lately brought several major brands on board. With an endless library of apps and access to Shopify marketing experts and developers, the possibilities are endless because it is a complete and appealing platform for pushing your company to the next level.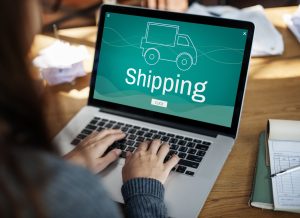 Migrate to Shopify by Incorporating Successful SEO Strategies 
Take the time to learn about SEO for migrating your eCommerce business to Shopify if you're ready to take the plunge because any business owner does not want to lose all of their hard-earned domain authority, backlinks, or organic traffic. Migrating to a new eCommerce platform is not an easy process, regardless of how big or little your company is, but it is a very significant warning not to transfer your store to Shopify without a plan.
Organic traffic might be slashed within weeks of transferring if you don't plan and execute a move appropriately. A web designer, for example, considers the new website as if it were a completely new business when moving. It has no 301 redirects in place when the migration takes place, which gets resulted in 404 pages and crawl problems all over the place. The Google bots were alerted by these problems, and they decided to stop crawling the pages. There will be no crawling if there is no indexing, and there will be no URLs in search results if there is no indexing.
Pre-Migration Steps to migrate to Shopify
Create a new Shopify store.
The first step is to sign up and choose a plan, followed by choosing a Shopify theme that meets your demands. Use this as an opportunity to refresh your store's canonical link structure and SEO setup by following the procedures below:
Make your Shopify store a top-ranking homepage with a navigation flow that makes it simple for your customers to locate what they're looking for.

Shopify uses '

collections

' to organize products that are similar. You'll want to make sure your products are grouped logically on these pages because they're crucial for SEO.

'Pages' in Shopify are informational in nature and include your 'About' page, 'Contact' page, 'Shipping and Delivery' page, and so on. These pages are vital trust signals for your site's SEO audit and analysis of your store's main pages.

Products are the transactional pages, and keywords will most likely be used. Product URLs are generated automatically by Shopify based on the product name, but you can change them as you create or review your products. If a previously published product is updated, an automatic 301 redirect to the new URL is produced.

Your blog content is hosted on Shopify's platform. Now is the moment to do a content audit to ensure that you are maximizing the potential of your blog rather than moving ineffective information.
Examine the structure of canonical links
Search engines use the canonical link structure to determine which page you wish to rank. Allowing these URLs to rank can result in indexing bloat, which can detract from your SEO attempts to rank the original product or collection. You can use a simple piece of code known as a rel canonical tag to point back to the original product or collection you want to rank for by looking at the page source of a few pages, collections, or goods and searching for real canonical' in the HTML code.
Make a complete backup of everything.
Back up your old website and run a comprehensive website that scans to capture important SEO data so you can re-crawl the URL list for 301 status after the migration.
Create 301 redirects from the old Shopify URL to the new Shopify URL.
If your domain gets changed, you'll need to put up a 301 redirect for each page, collection, and the product you're moving from your old site. The quickest and easiest approach to set up 301 redirects is to export your former domain's site index from your shop to redirect to your new Shopify URLs.
5.  Think about internationalization
With a single Shopify account, you can manage a multilingual and multi-regional brand. Multiple Shopify accounts are usually the best international strategy for a single firm. They allow complete customization for the theme, layout, messaging, product offering, and delivery.
Hreflang tags are the most important SEO factor to consider for internationalization SEO. To avoid duplicate content, communicate rank value between alternate sites, and change URL handles to fit the language native to consumers. We strongly recommend utilizing the Multi-Store Hreflang Tags app to configure hreflang tags across various stores. Hundreds of Shopify stores are harming their SEO by using the same language structure in all of their URL handles. A store in English should have English handles, while a store in Spanish should have Spanish handles.
With the right hreflang tags, you can tell Google which store is the most relevant to serve in the search results. This will also benefit your local SEO since each store will be able to compete more fiercely on local SERPs rather than against one another.
Be on time
Plan your resources accordingly. Make sure that all of your essential personnel are available because anything can go wrong if you migrate outside the peak hours.
Content Migration
Content Migration allows you to move your store's content automatically without affecting your existing shopping cart. Their solution is compatible with a useful feature on their website displays which services they support and what they cover.
Make changes to the internal linking structure.
After you've successfully moved all of your material, you'll notice that your new internal link redirects take effect. Having all links take the user directly to the URL rather than via a 301 redirect. While redirects aid in the transfer of link authority.
Post-Migration steps to migrate to Shopify 
Use Google Analytics to annotate the launch.
Select Audience and then Overview in Google Analytics. You can click the Create new annotation button from here. It's crucial to record the date of the move in Analytics to track any changes in traffic or sales.
Make a new sitemap and submit it to Google and Bing.
Select Sitemaps under Index in Google Search Console. Please provide a new sitemap. There are child sitemaps for each content category within the parent sitemap. Carry on with Bing in the same manner.
Complete the Bing Site Move Tool and submit a change of address request in the Google Search Console.
If the domain URL changes, you'll need to take this step. Google gives thorough instructions on how to use this tool and when to utilize it.
Double-check that Google Analytics and Search Console are up to date.
Check both Google Analytics and Google Search Console. Make sure your new store is getting all of your traffic data. A faulty setup will present the majority of sales as referrals or provide erroneous revenue statistics.
Shopping Behaviour Report: This report should include all data, including information on cart abandonment. Shopify transactions are tracked in Analytics, so there's no need to double-check your settings.
If possible, reach out to high-authority backlinks and ask them to update to new URLs.
Create a backlink report with a tool and see which websites with backlinks to your business are worth contacting. This also benefits the website host by allowing them to maintain their information current and improve the reader experience.
Go back to the old website and re-visit it.
Now is the moment to re-crawl your old website's URL. Fix any 404 broken links, as well as set up 301 redirects if necessary.
Keep an eye on 404s.
There are a number of Shopify apps that will monitor and report 404 errors as they occur. Otherwise, you can monitor and correct 404 problems using a custom Google Analytics report.
Conclusion
While not every migration to Shopify will be a bed of roses. Following these steps can help you get the best results possible. There's no reason to migrate and risk losing all of your hard-won SEO victories. Now you can take them with you to Shopify with these SEO best practices that migrate to Shopify.