Introduction
In today's digital era, it's essential for businesses, big or small, to have an online presence. And one powerful way to boost your visibility and attract potential customers is by creating a Google Business Profile. With a Google Business Profile, you can control how your business appears on Google Search and Maps, providing valuable information to your target audience. This guide will walk you through the process of setting up and optimizing your Google Business Profile, ensuring that your business gets the attention it deserves.
Benefits of a Google Business Profile
Before diving into the setup process, let's explore the benefits of having a Google Business Profile.
Increased visibility: A Google Business Profile ensures that your business appears prominently in Google Search and Maps, making it easier for potential customers to find you.
Accurate business information: With a Google Business Profile, you can provide up-to-date and accurate information about your business, including contact details, opening hours, and website URL.
Customer engagement: The profile allows customers to leave reviews, ask questions, and interact with your business directly, fostering engagement and building trust.
Insights and analytics: Google provides valuable data on user interactions with your profile, giving you insights into customer behavior and preferences.
Local SEO advantages: A well-optimized Google Business Profile can significantly improve your local search rankings, increasing your chances of appearing in relevant search results.
Setting up a Google Business Profile
Sign in to Google: Log in to your existing Google account or create a new one if you don't have an account already.
Visit Google My Business: To access the Google My Business website, open your web browser and visit https://www.google.com/business/. Once there, click on the "Manage now" button to proceed. This will take you to the Google My Business platform, where you can begin managing your business profile.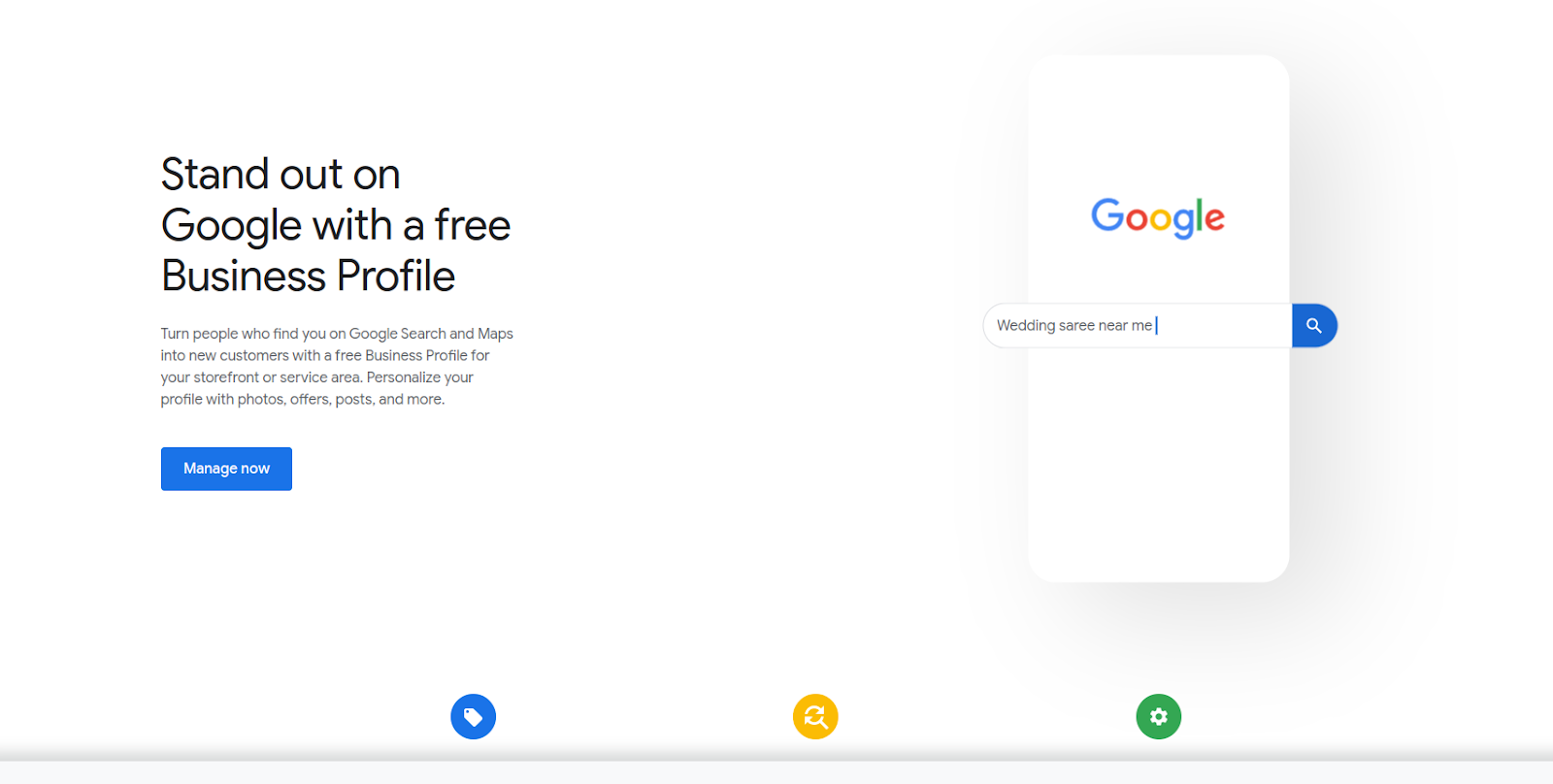 Enter Your Business Name: Type in the accurate and official name of your business in the provided field.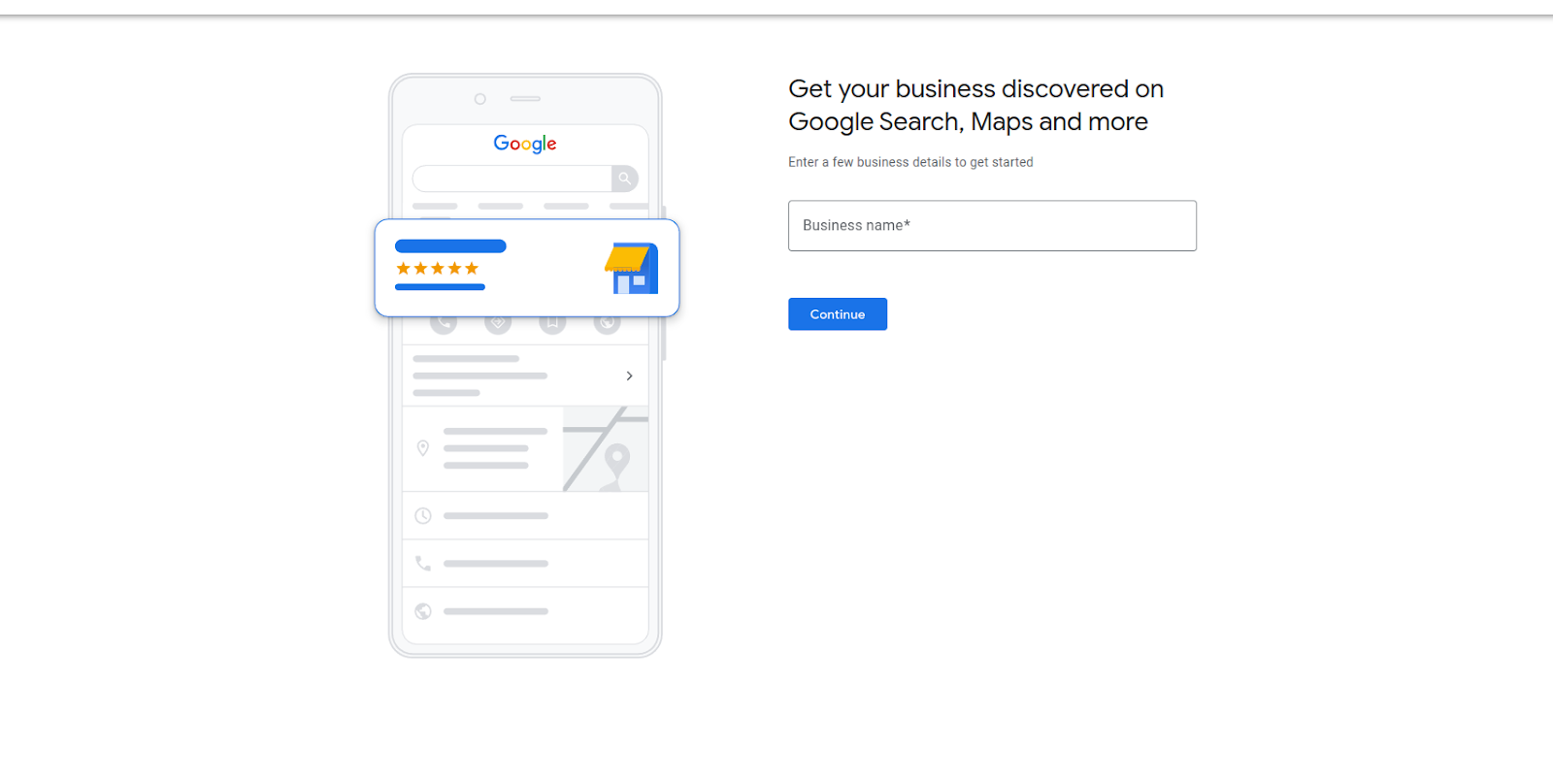 Choose your business type: Select the business category that effectively depicts your business, enabling Google to comprehend and showcase it to users seeking similar businesses.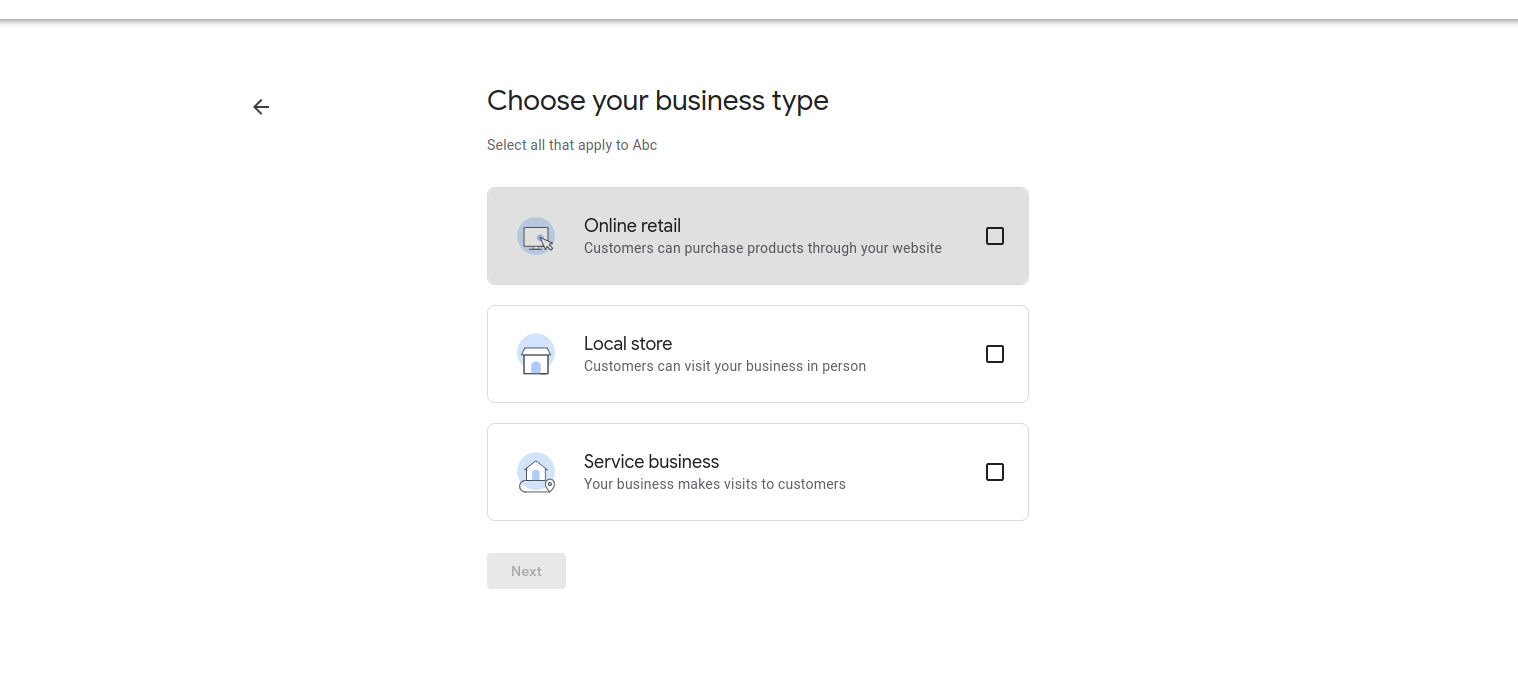 Add your online store (you can Skip): Add a website URL where customers can make purchases of your products.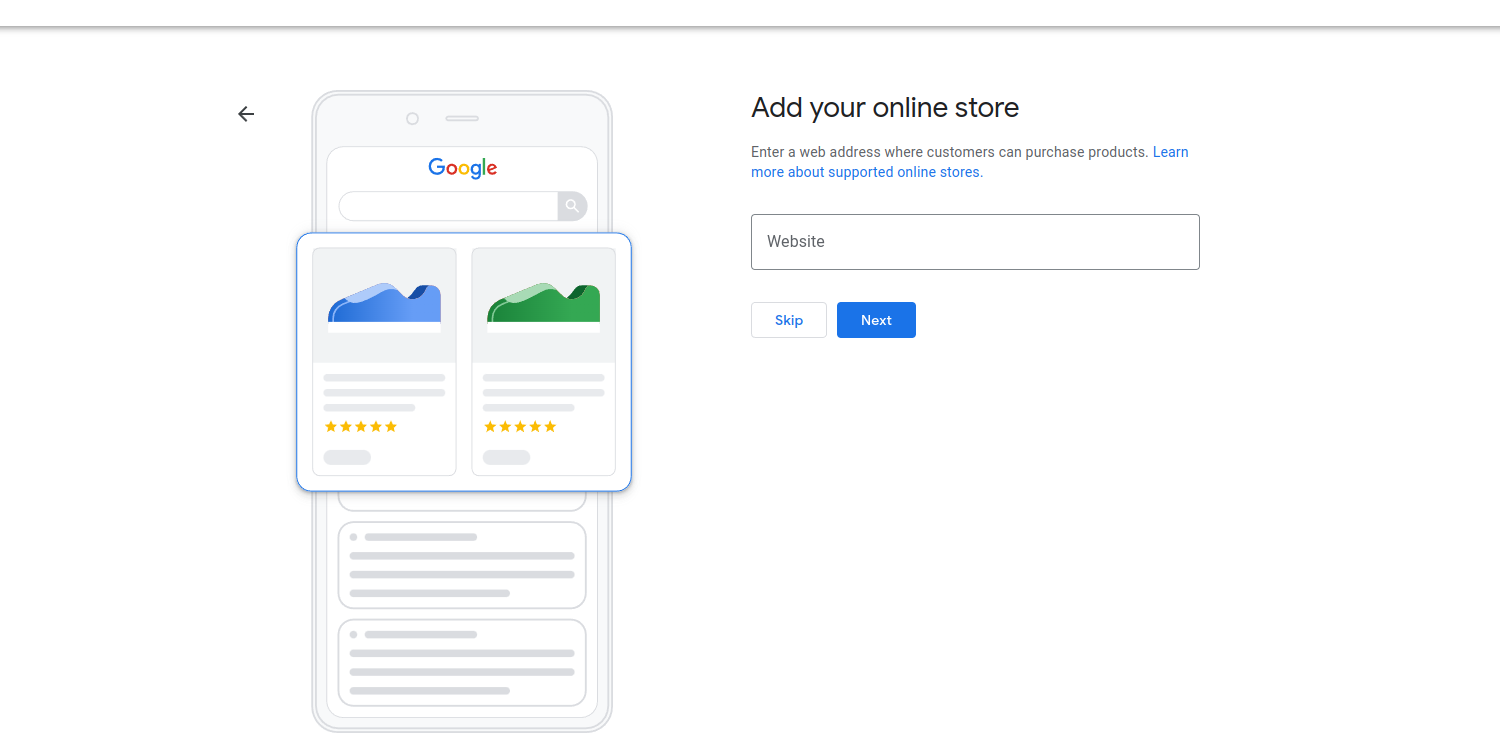 Select Business Category: Choose the most suitable category that accurately represents your business. This helps Google understand your business and display it to users searching for similar businesses.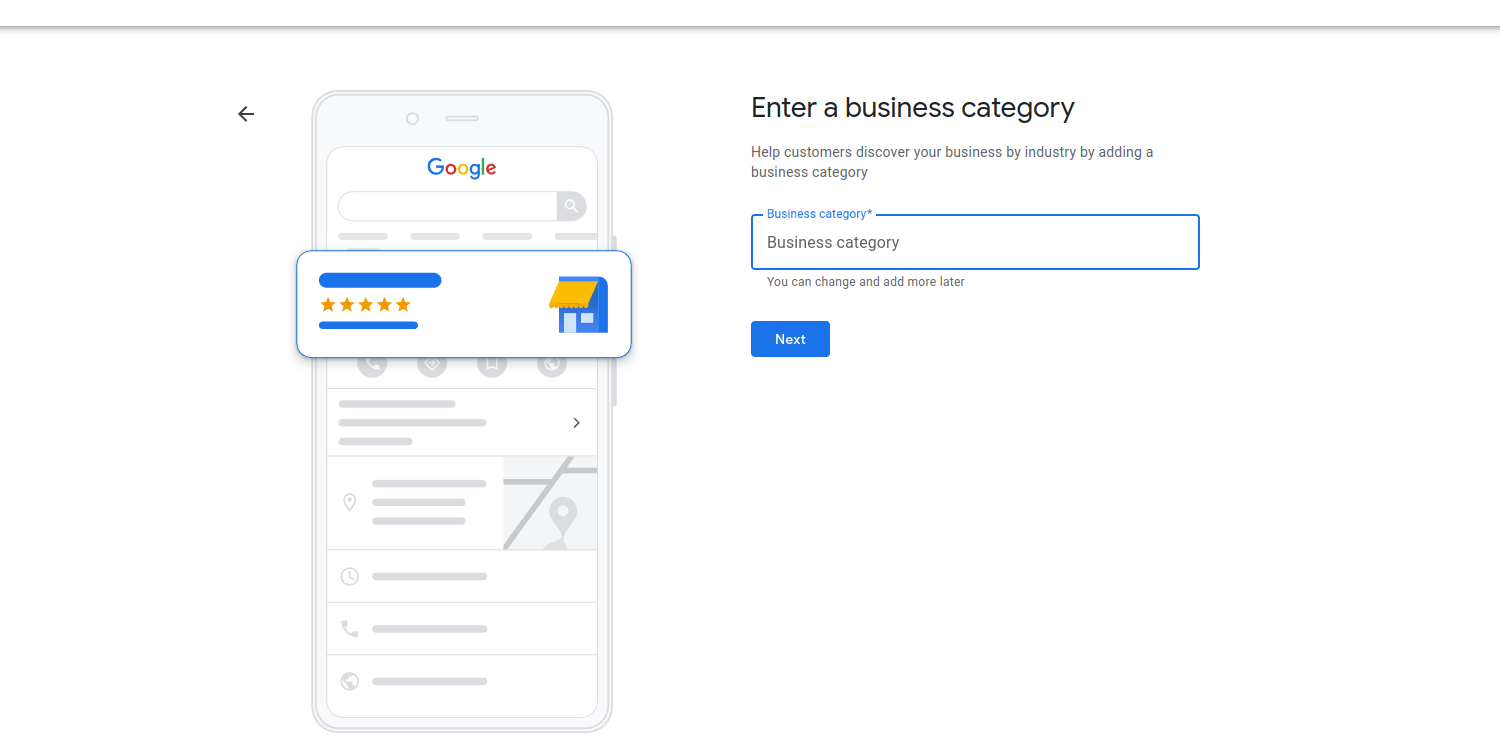 Enter Your Business Address: Provide the complete and precise address of your physical storefront or office. If your business operates online or offers services at customer locations, you can choose to hide your address.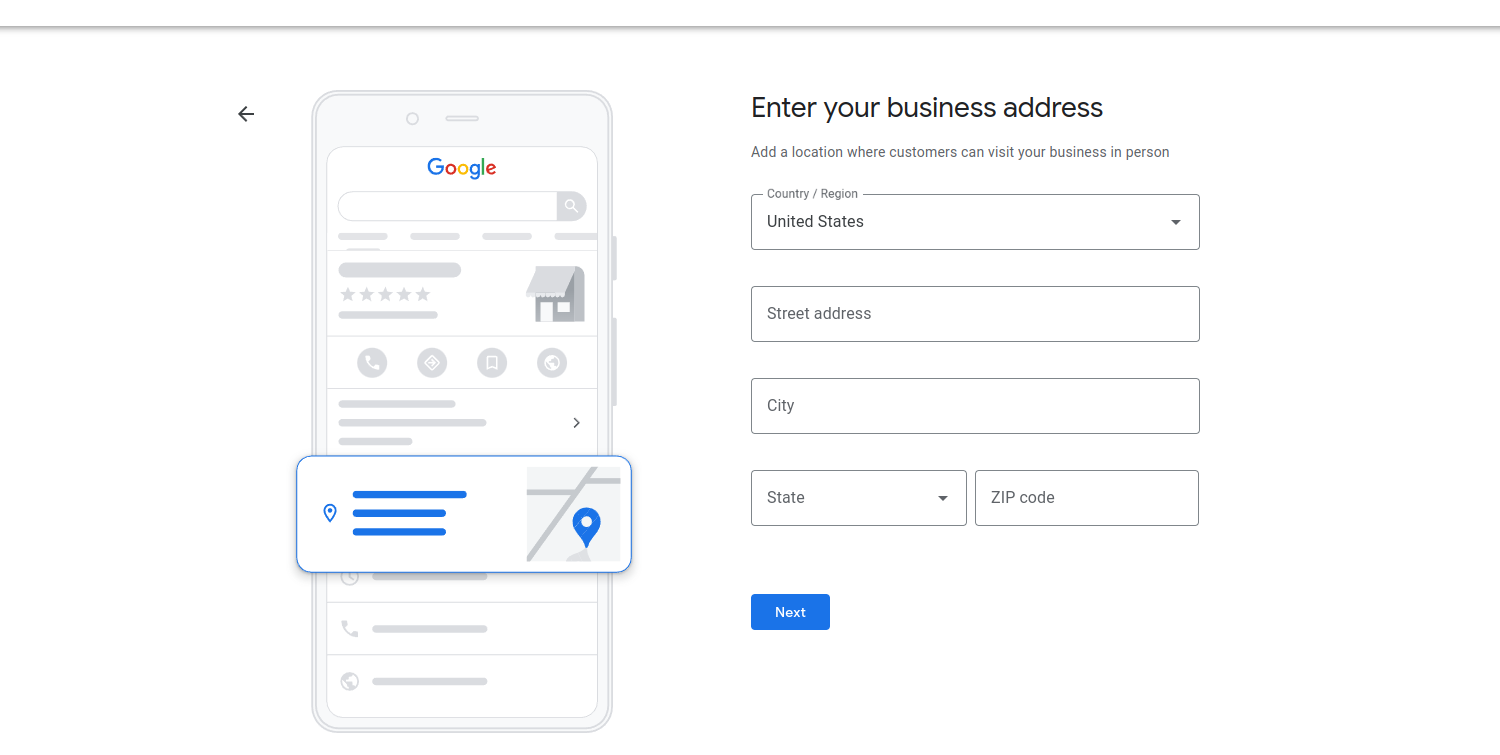 Specify Service Areas (if applicable): If your business caters to specific service areas, indicate those locations.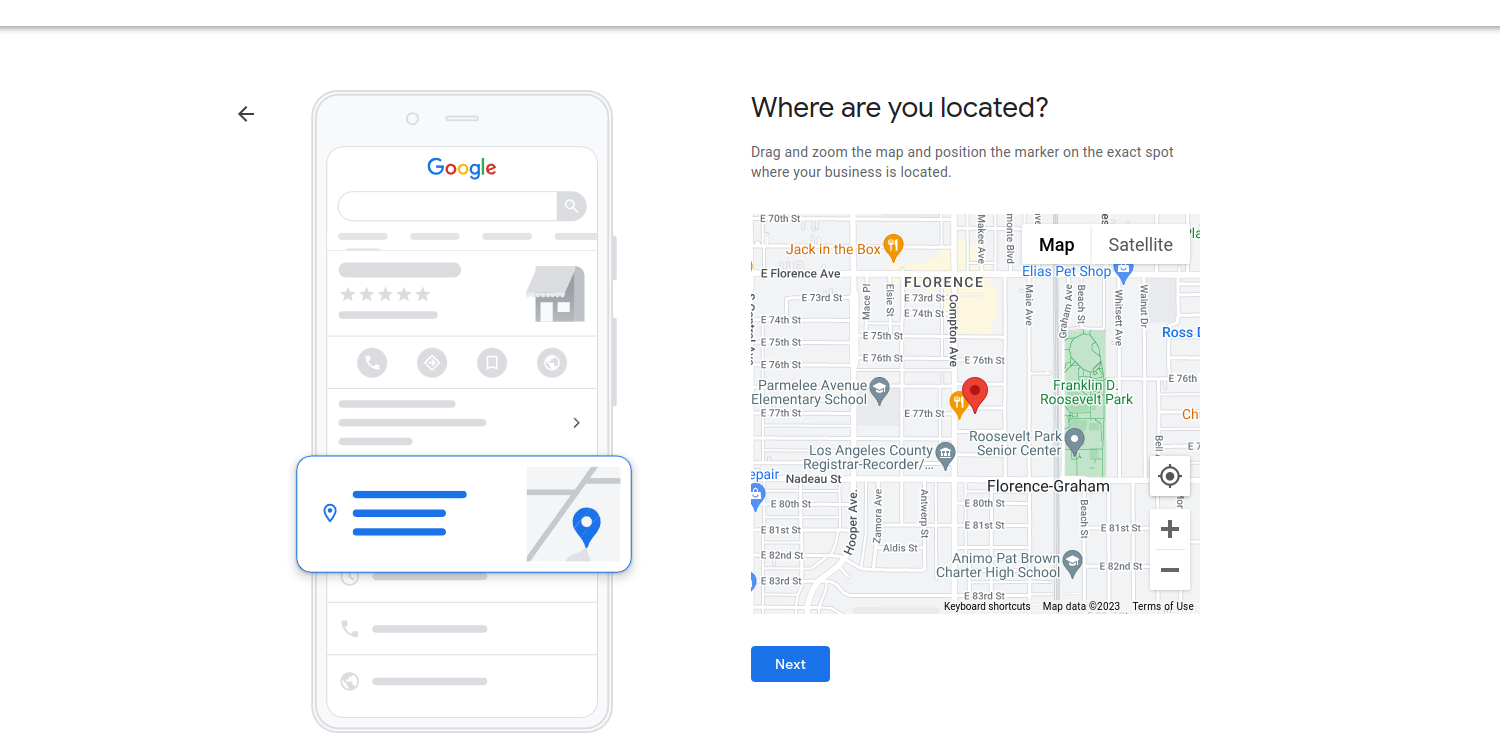 Add Contact Information: Include your business phone number. This detail make it easier for customers to contact you or visit your website.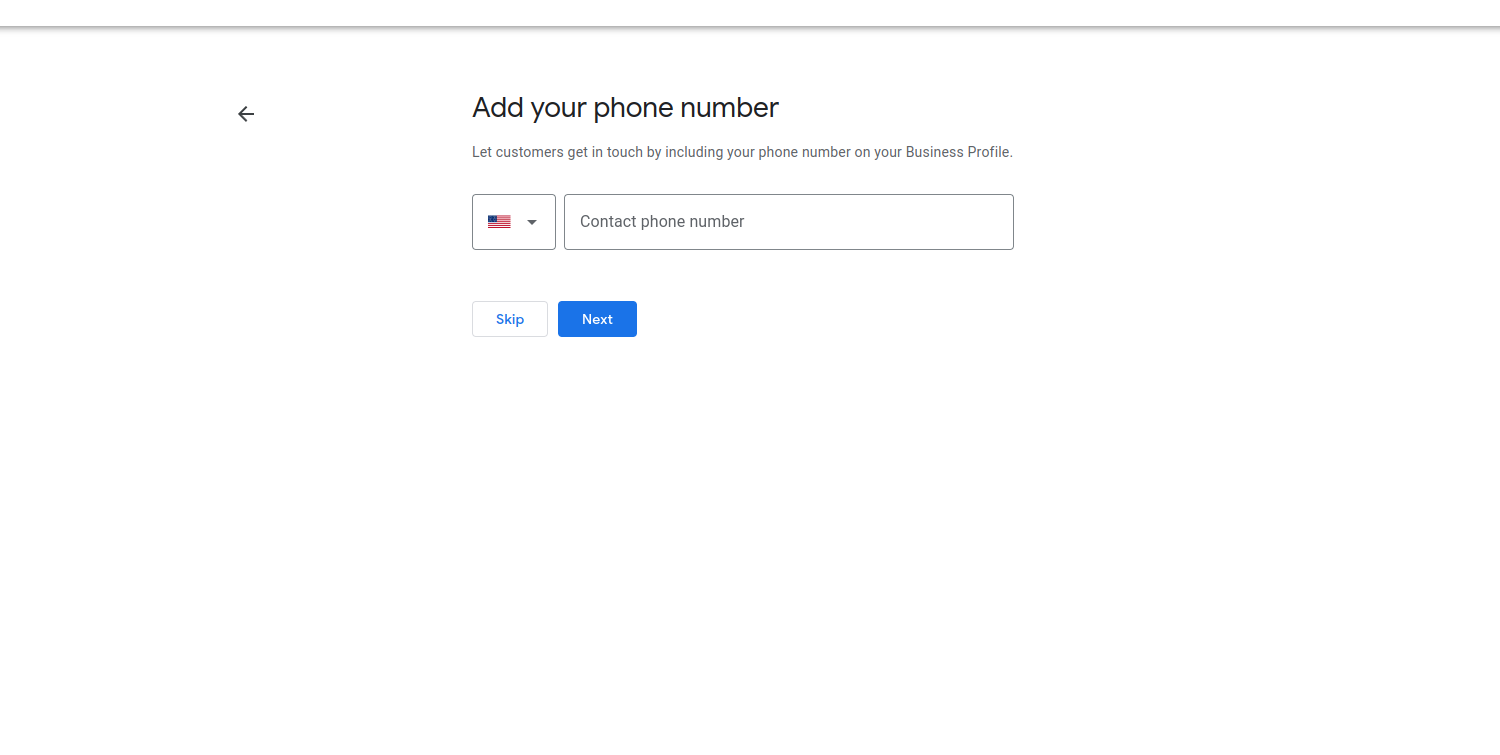 By clicking "Continue," you are indicating your agreement to Google's terms of service and privacy policy.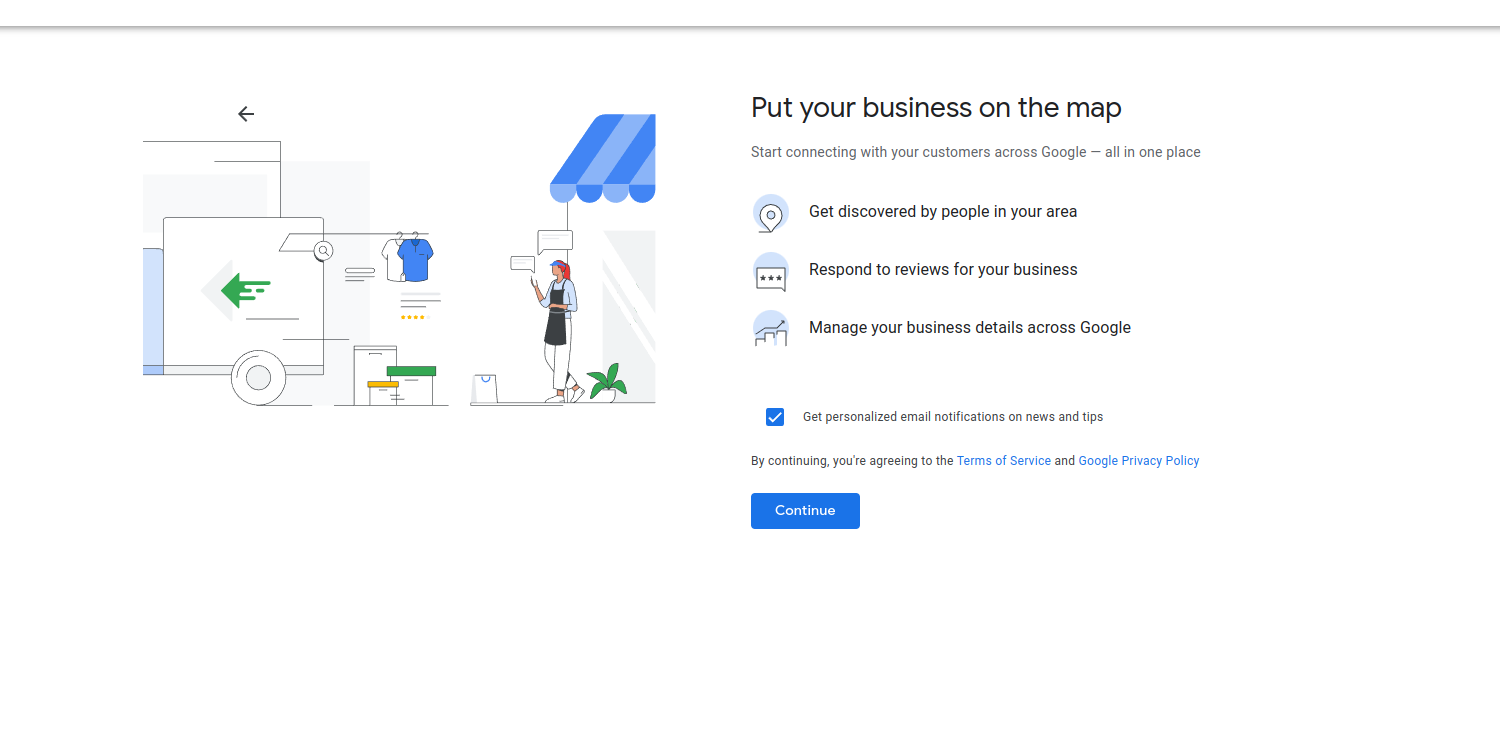 Verify Your Business: Google requires verification to ensure that you are the owner or authorized representative of the business. The verification process typically involves receiving a postcard at your business address with a verification code. Follow the provided instructions to complete the verification.
Optimize Your Profile: Once your business is verified, enhance your profile by adding additional information such as business hours, photos, a business description, and services offered. Provide engaging and accurate details to attract potential customers.
Manage Customer Reviews: Customers can leave reviews about your business on your Google Business Profile. Monitor and respond to customer reviews promptly, whether positive or negative, to demonstrate your commitment to customer satisfaction.
Keep Your Profile Updated: Ensure your Google Business Profile remains up to date. Update any changes in business hours, address, phone number, or other pertinent information. Regularly add new photos and posts to engage potential customers.
"Get started today and create your Google Business Profile to boost your online visibility and attract more   customers to your business."
Final Thoughts
In conclusion, setting up a Google Business Profile is an essential component of building a strong online presence and attracting new customers. By carefully following the steps provided in this article and optimizing your profile, you can significantly improve your visibility on Google Search and Maps, connect with your target audience, and drive growth for your business.